Iztok Maroh
Architecture of emotions
exhibition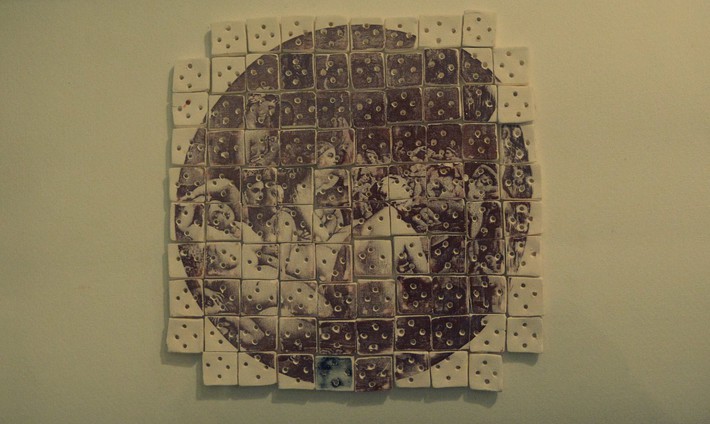 Due to artists' personal reasons is the opening of the exhibition canceled.
Concept and performance: Iztok Maroh
Curated by: Nataša Berk
Produced by: MiriCota
Co-produced by: MKC Maribor
From installation to installation, from installation to installation in installation, from installation in installation to gallery. With you again. And with us. Perhaps in the tiniest art gallery in Slovenia, though by no means with the smallest input or lack of imagination. A reflection on who, when, why, and how…in relation to 0.04 m³. Iztok Maroh, one of the most interesting contemporary Slovenian ceramic artists, is opening season 2015.
Iztok Maroh obtained his graduate and master degrees in ceramics after studying at the University of Arts and Industrial Design Linz, Austria. From 2008 to 2011, Maroh was assistant professor at the Department of Design at the University of Fine Arts and Design in Ljubljana, where he also co-founded the programme Unique design / ceramics. Between 2006 and 2011, he was director of an open atelier for contemporary ceramics in Maribor. Maroh is a member of several associations, national and international committees, and co-founder of the section ceramics at the Union of Slovene Fine Arts Associations. Since 2008, Maroh is a member of the organisation International Contemporary Ceramic Art, based in Vienna. Maroh exhibits independently and in group exhibitions as well as importantly contributes to ceramics theory (lectures, guided tours, theoretical texts, and catalogue publications).